In 2021, over 22 billion records were exposed in more than 4,100 publicly disclosed data breaches from major companies. By the third quarter of 2022, the number of exposed data records had risen 37% from the previous quarter to approximately 15 million. Cybersecurity threat prevention can no longer be accomplished with a good antivirus alone.

The cybersecurity risks to global security and economic stability are getting increasingly sophisticated. Moreover, they present the risk of private information, government files, and vital documents being stolen, sold, or shared worldwide.
At the business level, one attack can jeopardize thousands, if not millions, of customers' data, which can also damage a business's reputation. To plan a proper defense, you must understand your vulnerabilities and how to protect them.
5 Cybersecurity Threat Prevention Lessons
1.     Ensure Software is Up to Date
When software isn't updated, it creates vulnerabilities that grant hackers easy access to a company's information. Unfortunately, many businesses delay software updates to avoid lengthy disruptions to operations, which can lead to more significant risks. Software updates don't just contain new features and software upgrades. Most, if not all, software updates include security patches to pieces of code that hackers are actively exploiting. Updates are the software developers' way of protecting your data.
Therefore, rule number one in primary cybersecurity threat prevention is installing a software update as soon as you receive a notification.
2.     Stay in the Know of Cybersecurity Risks
Today's viruses no longer appear as obviously suspicious links or oddly named files. Instead, they are cleverly disguised to seem familiar and trustworthy. For example, in 2021, 81% of businesses reported falling victim to phishing attacks. Often, these third-party hackers can access businesses in ways that aren't obvious to employees.
Companies must routinely train their employees to recognize and report potential threats. They are often your first line of defense. The better educated your employees are about protocols, vulnerabilities, and current cyber threats to the business, the better off your company will be.

3.     Create Strong Passwords
Often companies think their data is protected thanks to good antivirus software and a firewall. But, in reality, hackers can breach data outside of accessing your computer. For example, they can access apps, websites, and software that store your password information. Simply put, stronger passwords make it more difficult for hackers to decrypt them. Therefore, you must make sure you use different passwords for different devices and make them long and complex. If not, you are only making it easier for cybercriminals to gain access and steal your data quickly.
Until we get to the point where traditional password methods are phased out, you should invest in ways to keep them safe. Along with longer and more complicated passwords, there are options like password managers and multifactor authentication (MFA) to help keep your information secure.
4.     Use Secured Wi-Fi
Public Wi-Fi is never a good idea, even if you have a VPN. Wi-Fi is subject to many attacks, from fake connections to session hijacking to "wardriving." Wardriving is when hackers drive around searching for vulnerable networks and attack the devices connected to that network. Risk factors like these are why businesses should only operate on their private networks, without exception. Having your network monitored by a cybersecurity service provider (CSSP) is also a good idea.
5.     Use Professional Backup Services
Cybersecurity includes threat prevention measures like automatic backup and data encryption. These services help your organization protect its data while simultaneously ensuring its prompt recovery.
While manually storing files on an external hard disk can be helpful for highly confidential information, it is also impractical for most companies. Instead, you can transfer your data backup to a CSSP, where they can ensure files are current, accessible, and entirely secured.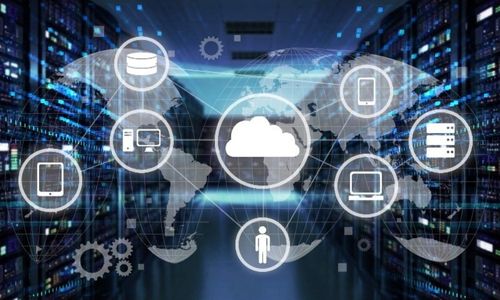 Threat Prevention is a Full Time Job
One of the ways to ensure that your company learns from past mistakes and takes the necessary precautions for threat prevention is to hire a cybersecurity service provider such as TCI Technologies.