Security researchers report that over 700 organizations fall victim to social engineering attacks yearly. Social engineering uses psychological methods to trick people into disclosing private information or allowing unwanted access. Human error accounts for 95% of all cybersecurity breaches, which is why employees are the primary target. From opening up an email, responding to a text message, or conversing over the phone, you are under the constant threat of divulging personal and sensitive information. Your business must invest in a social engineering prevention plan for these threats.

Social Engineering Comes in All Shapes and Sizes
Attackers employ various techniques to deceive individuals into compromising their security. They exploit human emotions, trust, and cognitive biases to gain unauthorized access to sensitive data or systems. You and your employees need to be aware of the following tactics.
1.     It's Always Phishing Season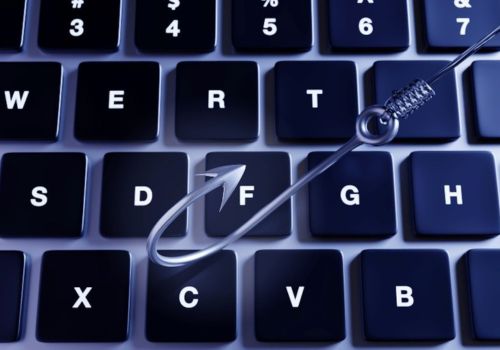 Your social engineering prevention plan must start with preventing phishing attacks. 3.4 billion phishing emails are sent every day. They only need one employee to make a mistake and open just one of them. Attackers send seemingly legitimate emails that mimic the appearance and branding of reputable organizations. They contain urgent or alarming messages, such as account verification requests, security alerts, or payment reminders, that confuse recipients and cause them to act quickly.
2. They're Baiting You
Baiting is another tactic used in email exploits. Attackers may offer enticing incentives or rewards, such as a free gift card, a discount coupon, or exclusive access to content. These offers pique recipients' curiosity and lure them into clicking on embedded links or downloading attachments that include harmful malware.

3. Pretexting: It's All a Harmful Act
Pretexting is yet another technique employed in email exploits. Attackers create elaborate scenarios or backstories to gain the trust of recipients. For example, they may pose as an IT support technician requesting login credentials or as a coworker seeking sensitive information to complete a project. By exploiting trust and authority, attackers trick recipients into providing confidential information or access to critical systems.
4. Smishing and Vishing are Not Made-Up Words
Even if you have not heard of either of these terms, they must be considered seriously in your social engineering prevention plan. Both use similar schemes to manipulate people to provide confidential information, but the delivery methods differ.
Smishing – when phishing scams are done through SMS text messaging. Attackers send texts from fake phone numbers and include malicious links.
Vishing – when scammers call a business and ask to speak with a receptionist, someone in human resources, or an IT department. They try to come off as an authority and get the person they are speaking with to let their guard down and offer sensitive information about their company or personnel.
Social Engineering Prevention: Recognizing the Problem is Only Part of the Solution
Now that you are better versed in how cyber criminals can attempt to steal your information, you need to do something about it. Start with a comprehensive approach to educating your employees on these threats. Use strong passwords and multi-factor authentication. Additionally, you need to ensure that you have strong email filters and firewalls. Lastly, you can hire an outside service provider, such as TCI Technologies, to help you implement proactive prevention strategies to protect your business's invaluable data.