In an increasingly digital world, the threat of hackers accessing personal information is a constant concern. So, how do hackers hack your information? While we know some common tactics, such as phishing emails and data breaches, they employ lesser-known methods to access sensitive data too. From mobile game apps to infected USB drives, there is no telling what cybercriminals will come up with next. Hiring a professional outside provider such as TCI Technologies will help protect your company's data and assets. However, you must still be aware of the current and rising cyber threats businesses and individuals face.


Proven Perennial Threats
How do hackers hack small and medium-sized businesses (SMBs)? Consider the statistic that only 14% of (SMB) owners have a cyber security plan in place. Then mix in employees not being educated or updated on the best cybersecurity habits or practices, and you'll see why these top cyber threats continue to thrive:
Phishing Attacks
One of the most prevalent and successful methods hackers use is to disguise themselves as trustworthy entities. They use email, text messages, or fake websites, luring unsuspecting users/employees into divulging information like passwords, credit card numbers, or social security numbers.
Malware Attacks
Viruses, ransomware, and keyloggers, are malicious software programs that infiltrate your devices. Hackers often distribute malware through infected email attachments, compromised websites, or software downloads. Protect yourself by using reputable antivirus software and keeping your operating system and applications up to date.
Trending and Growing Threats
88% of organizational data breaches are caused by human/employee error. You are under constant threat of being used to gain access to your company or personal information. Below are some newer schemes hackers are using against you:
Social Engineering
A psychological manipulation that hackers use to exploit human vulnerabilities where they pose as trustworthy entities impersonate someone you know, or manipulate your emotions to obtain sensitive information. Be cautious while sharing personal details, verify the authenticity of requests, and stay aware of trending scams.
Shoulder Surfing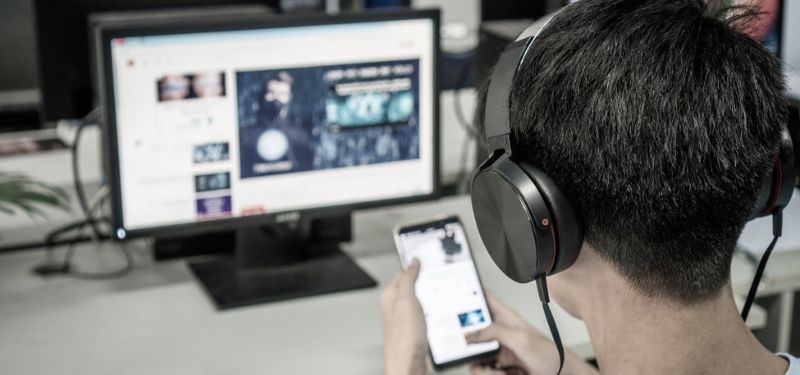 This tactic is used when people physically observe your actions, such as typing passwords in your laptop or mobile device or entering PIN numbers at an ATM, without your knowledge. These attacks tend to happen in crowded public spaces. Use privacy screens on your devices, and shield your keystrokes when entering sensitive information in public places.
Public Wi-Fi Networks
Public Wi-Fi networks, such as those found in coffee shops, airports, or hotels, can be a breeding ground for hackers. Cybercriminals may set up fake networks or intercept data transmitted over unsecured connections.
Infected USB Drives
Hackers may leave infected USB drives in public spaces, hoping that curious individuals will plug them into their devices. Once connected, these devices can deploy malware, steal data, or grant unauthorized access. Avoid using unfamiliar USB drives and use software that automatically scans external devices for potential threats.
While we often focus on the more widely recognized hacking techniques, it's crucial to be aware of the lesser-known methods too. Remain vigilant, keep your devices updated with security patches, and cultivate good cybersecurity practices to stay one step ahead of potential threats in the digital landscape.