Microsoft users were up in arms on March 23rd, when what is supposed to be a regular part of its Azure and Microsoft 365 sign-on process experienced a widespread error. The Geolocation API was not working correctly, typically used to detect a user's current location and signal the safe or unsafe use of features like two-factor authentication (2FA). Customers immediately reported the geolocation error, and Microsoft's official Twitter account posted a statement addressing the issue.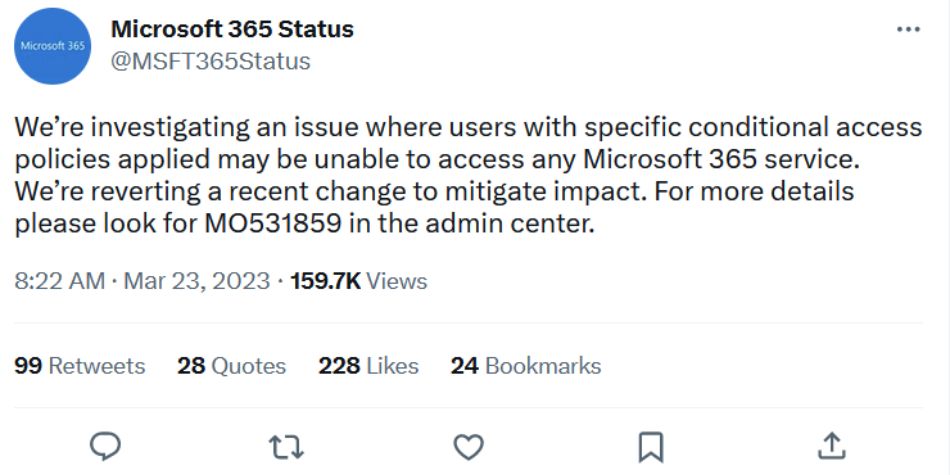 Users with IP-specific conditional access policies could not access any M365 services because the company's geolocation services mistakenly identified their traffic as originating from Tashkent, Uzbekistan, instead of their actual country origin.
What Was The Cause?
While the reasons for the glitch are unconfirmed, some have speculated that it has something to do with a recent infrastructure change made on Microsoft's backend. As a result, incorrect IP location data could have been introduced during this deployment, leading to global disruption. As a result, people across the United States, Europe, Asia, and Australia reported errors while accessing their M365 accounts.
How Did Microsoft's Geolocation Error Impact Businesses?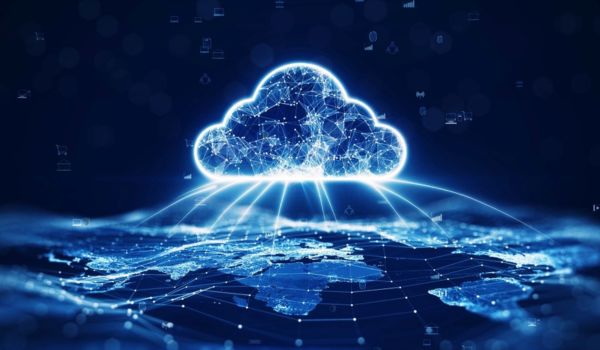 Microsoft Teams is the most popular business communication platform, with over 270 million users, so you can see why this had such an immediate and widespread impact. Thankfully, Microsoft was able to identify and remediate the issue behind the geolocation error within eight hours of the initial reports. However, the outage was still a major inconvenience for people locking many of them out of any Microsoft 365 services. Yet another reminder of how fragile digital infrastructures are.
Cybersecurity Must Be Part of Your Business Plan
Having a cybersecurity strategy in place is as vital to the success of your business as your marketing strategy is. Thankfully no one was hacked during or due to the Microsoft geolocation error. However, the potential was and is there, especially since Microsoft 365 is a cloud-based service. Nearly half of all data breaches occur in cloud-based platforms.
Hiring a provider ensures your business's valuable information is in the hands of professionals. Measures are put in place to secure your company's vital information. The constant monitoring of your network allows for rapid response to any threats. This level of preparedness is essential to mitigating any damages and getting operations up and running quickly.