Gone are the days when cyberattacks only targeted large companies. As businesses of all sizes increasingly rely on data, smaller businesses are becoming targets, too. One of the latest challenges comes from botnets. Botnet attacks can cause immense damage to small businesses, even threatening their existence. Read on to find out how they can affect your business and how you can prevent botnet attacks.

What is a Botnet?
The term' botnet' is an abbreviation of 'robot network.' Botnets are networks or groups of computers that have become infected by malware and are now under the control of a single party, a.k.a. bot-herder. With this control, a bot-herder will launch coordinated attacks such as DDoS or vast amounts of spam emails embedded with phishing scams or other malware.
Initially, you may only notice that your computer system has slowed down somewhat. However, the real danger lies in the fact that someone was able to access your system and is now in control of it, leaving you vulnerable to more threats.

Botnets are Designed to Disrupt or Destroy Your Business
Once you understand the damage a botnet attack can inflict, it becomes apparent why protecting your business from them is crucial.  Some botnets take over computers or entire networks through routers. Phishing emails and password hacking allows the initially infected computers to spread their infections exponentially, leaving you and others' valuable information in danger. In addition, you also have to consider that your company's operations can come to a screaming halt until you regain control.
Botnets are targeting the Internet of Things (IoT), which means smart devices or any other devices with the ability to communicate through wired or wireless networks are at risk. At any given time, your phone, company computer, or even your wireless doorbell can become infected with malware and systematically become a botnet. The more connected you are, the higher the chance your business's network can help to carry out or become a victim of an attack.
How Can You Prevent Botnet Attacks on Your Business?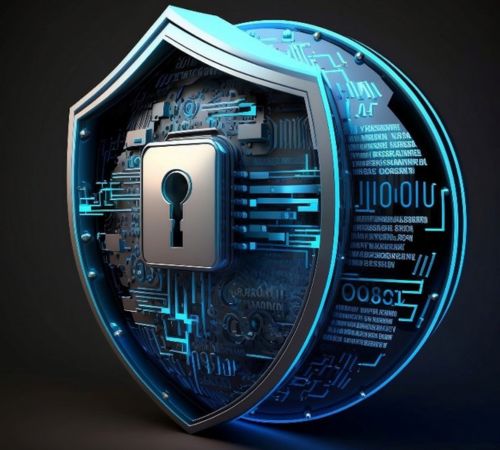 Preventing your devices or network from becoming infected starts with following simple but essential cybersecurity practices. Most botnets grow through malware or phishing emails. Being vigilant about these will help you prevent botnet attacks and keep your system safe.
Additionally, widely practiced cybersecurity methods include:
Using more complex and longer passwords.
Implementing the use of two-factor or multi-factor authentications.
Thinking before clicking. Links are the gateway for all phishing and malware.
Updating software systems consistently.
Call in the Pros
Businesses are under constant attack from cybercriminals. Unfortunately, even with diligently following security protocols, you and your employees are not equipped to handle the demands and complexities of these ever-evolving threats. With everything on the line, you must consider hiring a professional cybersecurity company like TCI Technologies. Additionally, with the amount of cloud-based services used, the need to prevent botnet attacks will continue to rise.
Small and medium-sized businesses (SMBs) overlook or undervalue the importance of cybersecurity. For example, a recent report showed that 75% of SMBs could not continue to operate if their network was breached with ransomware. Additionally, 51% of small businesses have no cybersecurity, and cybercriminals know this more than anyone.
Protecting your business from cyberattacks has never been more critical or challenging, and you've worked too hard to leave anything to chance.