There has been a 28% increase in global cybersecurity attacks in 2022 than the same time last year. With cyberattacks becoming more sophisticated, your company's cybersecurity needs reinforcement to protect it from hackers and data breaches. Sadly, some companies don't have the capacity or budget for an in-house cybersecurity team. Outsourcing to a managed security service provider (MSSP) is a solution for these companies.

Small and medium-sized businesses(SMBs) are as big a target as large companies, with even less ability to withstand an attack. Your company and client's data is far too valuable to leave unprotected. An MSSP can create a cyber security plan and ensure it is current and capable of handling the ever-changing and persistent threats to come.
What Is a Managed Security Service Provider?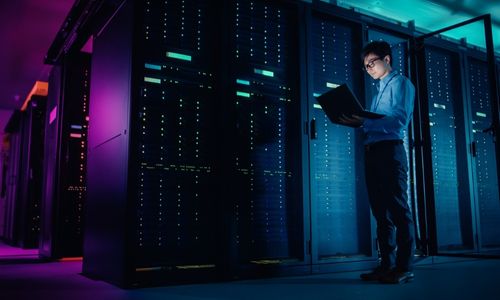 An MSSP is a third-party service provider that will take over your cybersecurity needs. Instead of hiring dedicated staff to manage your network, an MSSP can do it all for you remotely. Through its security operations center (SOC), the MSSP monitors your company's systems and head off threats.
Benefits of Having an MSSP
Aside from being able to focus on the daily operations of your business, there are additional benefits to entrusting an MSSP.
1.      More Cost Effective
Recruiting, hiring, and training staff is costly for a company. Expenses from ongoing security training or employee turnover in those positions can add up. Outsourcing to a managed security service provider eliminates the need for staffing these positions.
There is also an exorbitant cost of licenses and software. MSSPs can offer these cybersecurity solutions to their entire customer base and, therefore, can provide everything at competitive price points.
2.      24/7 Monitoring Capability
Cybercrime doesn't take time off. Most cyberattacks occur outside of business hours or on weekends. Therefore, you not only need continuous monitoring and protection against cyberattacks, but you also need an immediate response if there is one. Every second is crucial following a breach. Your response time can determine how much data is saved and how long you may have to shut down operations.

In Summary
A managed security service provider helps or replaces your existing security team completely. They offer round-the-clock protection for your business by monitoring networks, devices, databases, and platforms to check for breaches or gaps in security.
Based on the concern of cybersecurity threats, the need and demand for MSSPs are on the rise globally. As a result, the managed security service providers market is expected to reach $46.4 billion in 2025.
Outsourcing your security needs to an MSSP will immediately help your company by:
Deploying up-to-date, advanced security methods
Reduce or eliminate the need for specialty staff Providing 24/7 protection and rapid incident response
A managed security service provider's job is to implement effective security solutions to protect your business. They are proactive and vigilant and have your company's best interest in mind. So take the stress of this all too important issue and put it in the hands of the experts.
For more information or assistance with managing your company's cybersecurity needs, contact our experts at TCI Technologies today.